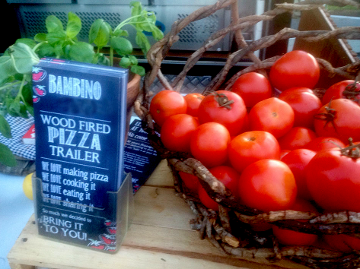 Weddings | For weddings we are a flat $25ph plus travel and wait staff costs. All weddings are done on an unlimited pizza basis, often with some boxed and left for later. Small weddings may only need about a 2 hour serve time but we have served for nearly 5 hours for a 200 person event. 3 hours would be average. We flat-rate our weddings for a reason, so if it needs explanation please feel free to ask us.
Travel | For parties and packages we have to charge $2 per km outside of a 20km radius of Warrnambool. This maybe slightly negotiable in our quieter months OR dependent on the size of the event but we're usually strict with it. All packages include 2 staff for cooking and creating. All pizza is served from a table and we replenish as required. For waitering speak to our team who can arrange same at additional cost.
Other packages are as below but unfortunately (as of 1/7/19) are subject to added GST. Sorry, we held off as long as we could but we're victims of our own popularity. Also please note these are guideline packages but we will always create a package that we think fits your crowd without leaving guests hungry OR over-ordering.